WANTONG Dry Ice Pelletizer WT-2000-1
CO2 dry ice pellets maker 250kg/h Dry ice production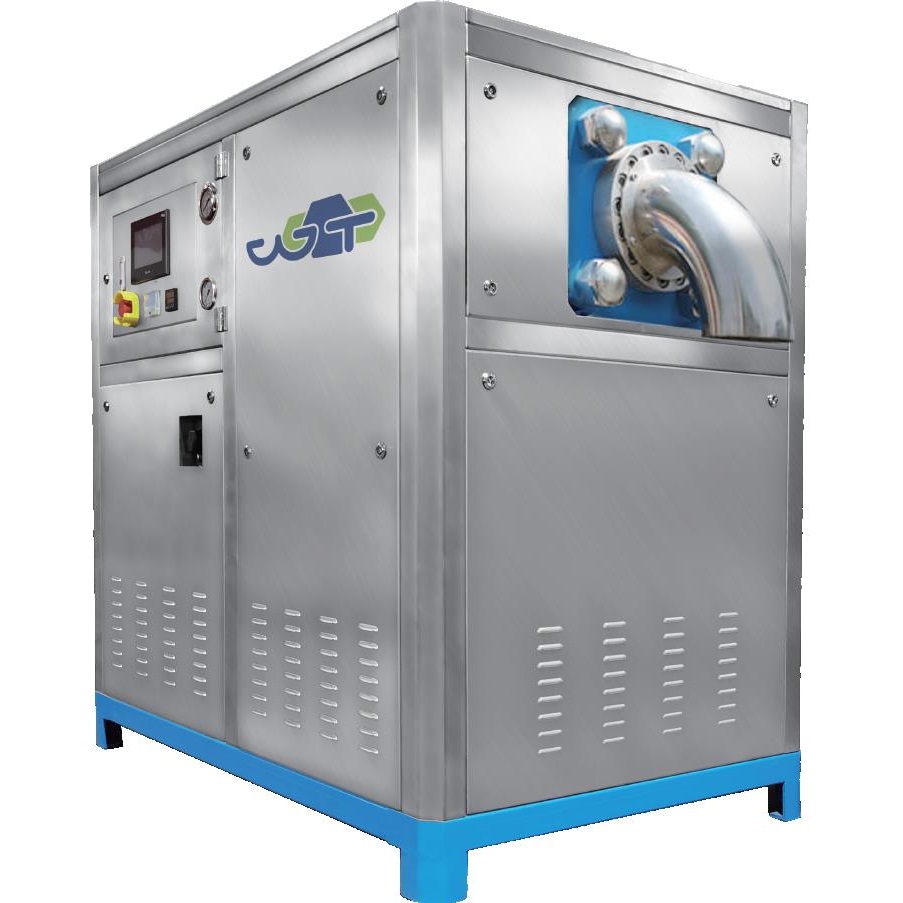 Model No.
WT-2000-1 Dry Ice Pellets Maker
Total machine power
11 kW
Power supply
380V/50Hz/3P
Capacity
200-250 kg/h
Dry ice size mold
3 /9 /14 /16 /19 mm
Dry ice density
Food grade ≧1.5 
Industrial grade ≧1.3
Transformation rate
≥42%
Machine dimensions
1400×1080×1680 mm
Weight
1500 kg
Liquid inlet pressure
≤2.1 Mpa
Body material
Stainless steel 304L
Dry ice pellets making machine series -WANTONG China Manufacture
At room temperature, when carbon dioxide gas is pressurized to about 101,325Pa , some of the gas is cooled to about -56℃, and will freeze into snowflake solid carbon dioxide. The gasification heat of solid carbon dioxide is very high, 364.5 J/g at -60℃. When it gasified at atmospheric pressure, the ambient temperature can be reduced to about -78℃, and no liquid is produced, so it is called "Dry Ice".
With the development of industry, people's cognition and utilization of dry ice are increasing. Dry ice is also used more and more widely, mainly as a cooling medium and industrial cleaning medium.
This mode WT-2000-1 is a single cylinder control type dry ice pellets maker , and in 2022 we have upgrade it to be a closed body with lower noise .

It is mainly composed of hydraulic system, electrical control system and extrusion molding system. Using hydraulic extrusion molding, LCO2 as material , with different dry ice size mold 3mm –19mm to produce translucent, high density dry ice pellets or bullets .
All the key parts and components are with good quality , to ensure the safety and stable peration of the equipment. With low failure rate, the equipment can produce for 24 hours continuously.
Its producton capacity max can be 250kg per hour , can meet middle dry ice quantity demands.
Customized other production is available , 150kg/h ,180kg/h , 200kg/h etc.
Model WT-2000-1 Features :
304L stainless steel closed body, long life time durable in use ;
PLC control panel, easy to operate;
One button to start&stop automatic production, worry free and reliable;
Optional dry ice size extrusion die , 3mm-19mm , manually change is easy ;
Classic design with exposed cylinder body, convenient for maintainance and care;
24 hours continuous production.